by Don Uvick
---
Connecticut
---
Black Rock Harbor
Bridgeport (1808)
This lighthouse is located on the southeast end of Fayerweather Island in Bridgeport, CT. It is a 40 foot rough, sandstone tower. The light was deactivated in 1932. As of July 1992 it was in need of repair/preservation due to neglect and vandalism.
Lynde Point
Old Saybrook (1802, 1838)
This lighthouse is located in Old Saybrook, CT. It first tower was made of wood and stood 35 feet high. Later, in 1838 the tower was rebuilt as a 65 foot octagonal stone tower.
New Haven Harbor
Lighthouse Point, New Haven (1805, 1845)
The New Haven Harbor lighthouse, a 97 foot tall, octagonal masonry lighthouse, painted white. looks very much like one of its neighbors, New London Harbor Light. This light was retired in 1877 when the Southwest Ledge Light, placed several hundred yards to the southwest, was put into service.
New London Harbor
New London (1760, 1801)
The lighthouse has an octagonal stone tower and stands 80 feet high. The lighthouse site was once used for the testing of fog signal equipment.
New London Ledge
New London (1910)
This lighthouse is a cube shaped brick structure with a mansard roof topped by a lantern. It is located in New London Harbor in New London, CT. As of 1991 it was being used for maritime programs.
Peck's Ledge
South Norwalk (1906)
Located in Norwalk Harbor, this is one of several lighthouses serving the Long Island Sound. It is 54-foot tall and is a cast-iron towers built atop a concrete-filled cast-iron caisson.
Penfield Reef
Fairfield (1871)
Two hundred years ago this reef was a peninsula with a lush pasture. Overgrazing stripped away the vegetation and ballast hunters help turn this area into rocky outcropping. First it formed as an island, then a sand bar and then a reef. Construction began in 1871 and it took two years to prepare a base for the lighthouse superstructure. The building itself has Second Empire influence. The square tower rises from the second deck. This light has complicated naviagation by being confused with the Stratford Shoal beacon, which is located midway between Long Island and Connecticut. The trouble is that the Stratford Shoal Light can be passed on either side, but the Penfield Reef Light can only be passed on the Long Island side. The keepers stationed there saved many shipwrecked people. The lighthouse was automated in 1971 and is unmanned.
Saybrook Breakwater
Old Saybrook (1886)
Its cast iron 40-foot conical, brick-lined tower stands on a 32 foot tall pier at the end of a jetty off of Lynde Point. While the tower itself is plain, the windows are embellished with projecting shallow-peaked lintels, recessed spandrels with cornices and flanking consoles.
Southwest Ledge
New Haven (1877)
This lighthouse is located in New Haven, CT. The lighthouse is a cast iron structure in Second Empire style. It sits atop a cast iron tube foundation filled with rocks and cement. Before being attached to foundation it was exhibited at the Centennial exhibition in Philadelphia.
Stonington Harbor
Stonington (1823,1840)
This is Connecticut's first lighthouse, erected in 1823 on Windmill Point on the west side of Stonington Harbor. The tower is a 30 foot cylindrical stone structure with a multi-lamp Lewis optic (47 feet above mean high water) has a rang of 12 nautical miles. The light was dismantled in 1840 and moved to its present location because of erosion. The lighthouse's beacon is now 67 feet above mean high water. In 1855 the Lewis optic was replaced with a new 6th order Fresnel lens. In 1899 the harbor light was discontinued and is now the responisiblity of the Stonington Historical Society.
Stratford Point
Lordship, CT (1821, 1881)
The first structure here was a 28-foot tall wood frame & shingle tower. In 1881 the present structure was built of five rows of cast-iron plates with a brick lining. Stratford Point started with a 3rd-order Fresnel lens, later upgraded to a 4th order. in 1906. The original lantern sits on the ground level of the tower, an incandescent lamp now sits resides in the top.
Tongue Point
Bridgefield (1891, 1919)
This lighthouse marks the east end of Tongue (Wells) Point on the west shore of Bridgeport Harbor. First built on the of a breakwater which was deemed a hazard, it was moved 275 inland when the breakwater was shortened. It was dismantled for the move and the inner surfaces, deck plates and brass fittings still show the painted numbers used for reassembly. The 22 foot tall light now sits on a 10 foot tall concrete pier. No keeper's dwelling was ever built and the keeper had to row out to tend to the light, a chore in itself since there was no landing place for a boat. Finally a landing dock was built in 1896 and a keeper built a shack on that in 1906.
---
Connecticut Lighthouse links:
Connecticut Lighthouses
Back to the Lighthouse list
---
These images are available.
Copyright © 1999-2005 Donald K. Uvick. The photographs on this and other pages are protected under copyright laws. They may not be reproduced, stored, manipulated, and/or digitized without the written permission of Donald K. Uvick.
---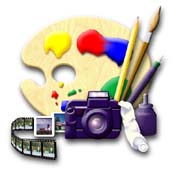 Designed by Della Hoke