by Don Uvick
---
Canada
---
East Quoddy
northern end of Campobello Island, New Brunswick (NB)
Many towers have distinctive markings, such as this red cross, to help set the tower from snow-covered shores. The Roosevelt family spent their summers on Campobello Island, now the Roosevelt Campobello International Park
Greens Point
NB

Mulholland
east side of Lubec Channel on Campobello Island, NB
This light is on the east side of the Lubec Channel on Campobello Island. It is in Canada just past the Canadian Customs station.
Saint Andrews
Saint Andrews, NB
It is no longer active and the light has been removed.

If you have any information about these lighthouses, please let us know.

Back to the Lighthouse list

---
These images are available.
Copyright © 2001-2005. Donald K. Uvick. The photographs on this and other pages are protected under copyright laws. They may not be reproduced, stored, manipulated, and/or digitized without the written permission of Donald K. Uvick.
---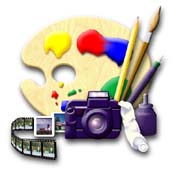 Designed by Della Hoke